Challenges for international students in Australia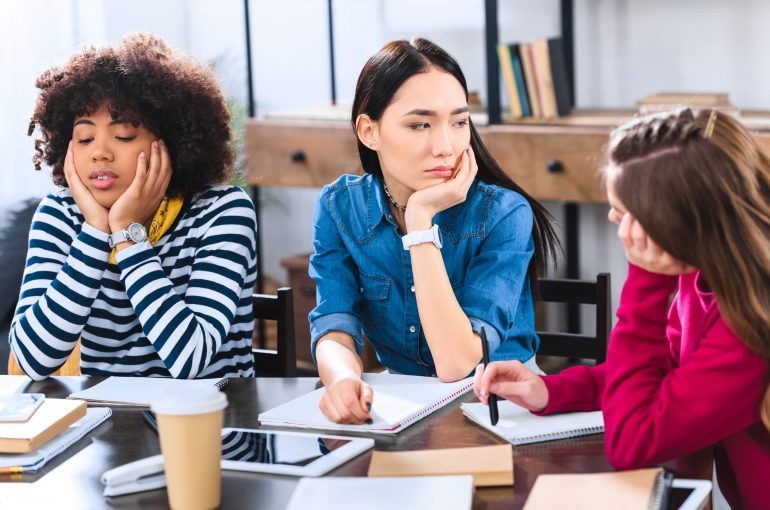 Australia is a favourite destination for international students. In fact, this country has the third-highest number of international students in the world. Usually 500,000–800,000 international students are enrolled in Australian education institutions at every year.
It is easy to see why Australian universities are so popular, as they provide world-class facilities, lecturers who are industry experts and individual support for every student. There are also fulfilling job opportunities for graduates and work experience opportunities while they study.
International students love all the adventures and discoveries Australia has to offer, despite some hurdles which might occur along the way.
Here we will give you some tips for navigating these hurdles smoothly.
Language
Australia is an ideal place to learn and practise your English. The longer you stay in the country, the more confident you will become at reading and speaking English.
The best way to learn English is to keep exposing yourself to it. You could do this by:
watching English-speaking movies and television shows
having conversations in English
reading English books or online articles
watching Australian videos on YouTube
finding a tutor to teach you English words and phrases, and help you practise your conversations. Ask your university's student support area to help you find someone.
Do not be concerned if you cannot understand every word at first. Once you start making new friends and attending social events, you will pick it up quickly.
Student visa requirements
Australia's student visa system is quite simple and straightforward now that the streamlined Student Visa subclass 500 has replaced the old student visa system. This visa allows you to stay in Australia for the duration of your course. You can also work up to 40 hours in a two-week period during your course, and may be able to bring family members with you.
You will have other conditions to meet under your visa, such as holding Overseas Student Health Cover and being enrolled in a full-time course and most students meet these conditions with no difficulty.
If you do need to make changes to your situation during your course, such as changing institution or enrolling in a different course, always make sure you contact you Migration agent or your student support services before making any change. They will advise whether you will still meet the conditions of your student visa.
New culture
An exciting aspect of living in Australia is experiencing a different culture. You might notice that Australians have different ways of doing and saying things. For example, Australians tend to be relaxed and use many colloquial expressions ('slang'). They may be honest, even blunt, in expressing their opinions. And they like to laugh and have fun, even in workplaces.
However, as Australia is a wonderfully multicultural country, you might actually find different cultures existing in one city. In places like Melbourne and Sydney, many different cultures meld together.
When you arrive in Australia, take some time to observe how people speak and act, and react in various situations. Take note of any cultural differences from what you are used to.
Maintain a healthy curiosity about your new home, and soon you will be used to the differences and even enjoy them.
Accommodation
There are many accommodation options for international students in Australia, including student villages, share houses with other students, and home stays with Australian families.
Each situation is different, choose what best suits your needs and budget.
Some factors to consider
How much you can afford.
How far you want to live from campus.
Whether you need public transport to get to your campus.
What services, like hospitals and shops, are nearby.
Purpose-built student accommodation is popular, as it is located near the campus. These may be studio apartments or shared rooms with bunks and communal areas.
You could also rent a property through a real estate agent. Search www.realestate.com.au and www.domain.com.au for available properties.
If you would like to live in a rented sharehouse with other students, you will usually find noticeboards at your university where students post available rooms. A popular website is www.flatmates.com.au, where people advertise for someone to live with.
Finances
To obtain a student visa, you will need to meet certain financial requirements, including showing that you have sufficient funds to pay for your travel to Australia, course fees for a year and living costs while you study.
For different reasons, some students might be unable to fulfil that condition along the way. Getting financially prepared as much as you can, will make your stay more enjoyable and stress-free.
Making a list of your ongoing living expenses, such as travel costs, tuition fees and groceries, will also help you stay on top of your priorities and remember the start is always a bit challenging, but things do get better along the way!
While in Australia, your visa allows you to work up to 20 hours per week during your course; So, you could look for work to assist with your finances in Australia (see Employment below).
If you do have queries or concerns about meeting your financial requirements in Australia, contact your university's student support service for advice.
Finding a job will help with your everyday cost of living; casual jobs are very common in Australia and most students will have more than a job Be prepared for a 'backwards career move' when you first arrive, and rest assured that it is perfectly normal and temporary.
Employment
If you would like to earn money while you live in Australia, there are many ways to look for work:
Referrals – A friend or colleague might recommend you to their current or previous employer. Your student support office might also know of opportunities.
Recruitment agencies – They will help match your skills with available positions.
Job vacancy websites like seek.com.au and https://au.indeed.com. Here you can search for specific types of jobs in your area.
Facebook community groups. People sometimes post about job vacancies in these groups, and you could ask if anyone is aware of an available opportunity.
We can also help by connecting you to people in our network to help you find employment.
Being far from home
For most international students, it does not take long to make friends and feel at home in Australia. They attend social events and join clubs, and quickly feel part of university life.
Of course, most students have times when they miss their family during their stay in Australia. However, this feeling does not usually last long, as university and friends keep them busy.
If you do start to miss your family and friends at home, talk to a friend or counsellor about how you feel. Your university might have a social club specifically for international students, so you can meet new people. These friends will be a great support to you.
At first, your new country will seem unfamiliar, but making friends will help you feel at home quickly.
Where to get support
There are a few places to get support if you have hurdles or questions during your course.
Most universities have student support services, some specifically to assist international students. They often hold events so overseas students can meet each other and create friendships.
We are also here to answer your questions about migrating to Australia to study. Contact us to find out more.