Why Australia is the world's favourite migration destination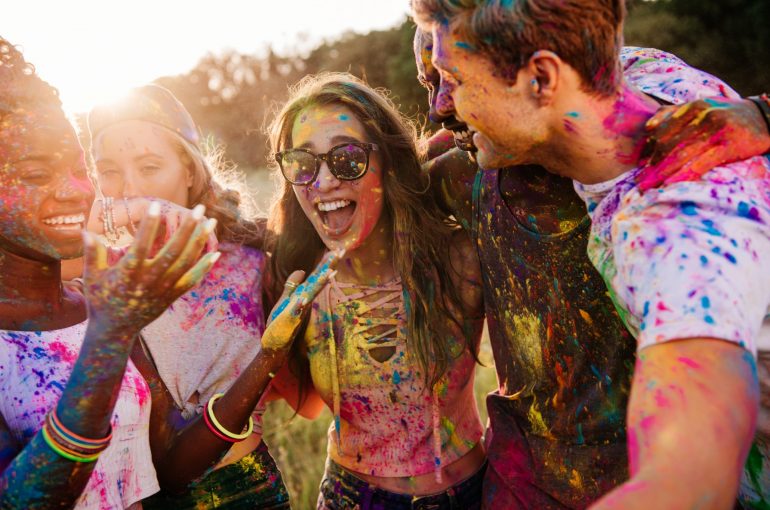 Australia is one of the world's favourite places to migrate to. In 2020, 7.6 million migrants lived in Australia. For a country of only 25 million people, that is a high level of migration. Almost 30% of Australia's population was born overseas!
This demonstrates how multicultural and welcoming Australia is, with many different cultures and nationalities. In this article, we will look the main reasons why this gorgeous country attracts people from all around the world.
Safety and freedom
Australia is one of the safest countries in the world, the crime rate is relatively low, and the streets are very safe. Australian cities are regularly rated the world's most liveable cities, and its smaller regional and coastal towns are friendly and welcoming also.
This country also has a stable, democratic government that encourages debate and individual opinion. People are protected by state and federal laws, and generally enjoy a high standard of living.
People are also free to practise their own religion, and you will find churches, temples, and mosques in every major city.
Australia is known for its popular nightlife, so you can enjoy seeing a band and staying out late, while being cautious and making safe choices.
Safety, freedom, and equality is what most international students enjoy.
Events and leisure
In Australia, there are always new events and activities to participate in. Sport is very popular, including the Grand Prix, football and cricket matches, and surfing carnivals.
Australia also holds regular cultural events, such as Mardi Gras, comedy festivals, fireworks celebrations and many more. You can visit the many theatres, art galleries and museums on any day. When you are not studying, you will always find something exciting happening.
If you enjoy nature, you can participate in fun activities like diving, hiking and rock climbing. There are also many world-heritage listed sites to explore, including Uluru and the Great Barrier Reef to name a few.
Travel
From bustling cities to coastal villages, and regional and rural towns, Australia has many different environments to explore and live in. As you travel around this amazing country, your surroundings will change from deserts and rainforests to beaches and snowy mountains.
The weather also varies across Australia, from the tropical heat of Far North Queensland to the dry heat of the desert. Perth and Sydney have temperate, comfortable climates. If you enjoy the cold and snow, Tasmania is the ideal location to visit or live in.
When you are not studying, you can go travelling to explore the many wonders that Australia has to offer.
Food culture
Australian has a wide range of food choices due to its many different nationalities and cultures.
Agriculture and aquaculture contribute strongly to the economy, and these sectors produce abundant seafood, meat and produce, like fruits and vegetables. There are also many wonderful wine-producing regions across Australia.
A few hundred years ago, Australia's food cuisine was quite urban or industrial, and influenced mainly by the British. However, migration brought Asian cuisine and European dishes as well.
Almost every country has helped shape Australia's food culture. You will find a wide range of food choices in the many restaurants and cafes in your city.
Job opportunities
Australia has a strong economy where most people can find work. Most of the available work is located in capital cities, rather than regional or rural areas. There is also work for lower skilled workers in the farming sector.
Entrepreneurship is also strong, with 2.4 million businesses operating in Australia in 2021.
Students who attain formal qualifications at Australian universities tend to find employment after graduation, though they usually need to work their way up in their chosen field.
World-class universities
Australia values education and knowledge, as evidenced by the 41 world-class universities across every state and territory. Many of these institutions have a reputation for excellence across the globe, and partnerships with international universities.
Most universities actively encourage and welcome enrolment by international students, who tend to make up 10–30% of the student population. These institutions are friendly and warm, and provide a very high standard of education.
Want to know more?
These are just some of the reasons why Australia attracts millions of migrants from countries all around the world. If you have questions about migrating to Australia, including obtaining work or enrolling at an education institution, contact us to see how we can help.